What were you made for?
Enrollment Campaign / Advancement / Website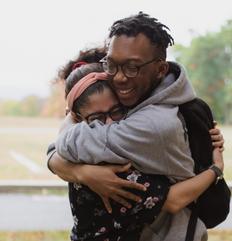 THE STORY
Hampshire College was founded in 1965 to radicalize the liberal arts and shake up the status quo. No majors, minors, letter grades, or departments. Just the Hampshire way: a hyper-personal and fully customized education. The college partnered with Ologie to spread the word about its new curriculum — still revolutionary, still 100% Hampshire. It's a story of making even more serious change, for the benefit of its students and the world at large.
THE NUMBERS
136%
increase in inquiries
60%
increase in applications
Largest
incoming class since 2018